CAPPUCCINO COCKTAIL TABLE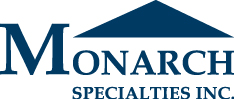 MONARCH
$6
$3

1 / week
for
156
weeks
Cost of Product: $2.73 Cost of TPC: $0.27
*Plus applicable taxes, liability waiver & product performance provision



Product Features
**LIMITED QUANTITIES. SELECTION MAY VARY BY LOCATION**

With a rich cappuccino surface, and a stylish, thick paneled design, this cocktail table from Monarch Specialties gives an exceptional look to any room. The modern rectangular shape and criss-cross chrome metal base provide sturdy support as well as a clean, contemporary look. Use this multi-functional table to compliment your living space.

Rich cappuccino finish
Stylish, thick paneled design
Rectangular shape
Criss-cross chrome metal base
Contemporary style
Free delivery
Our service plan includes product delivery and set-up to make sure everything works properly. It is all part of our commitment to great customer service.
Return at anytime
If at anytime you wish to return your product, simply do so without further obligation. Our program is designed to help you get exactly what you want.